Adventures In Music: Episode II
In the first follow up to my reflection on my time in the music industry, I talk about late 2008 and the amazing experience it was.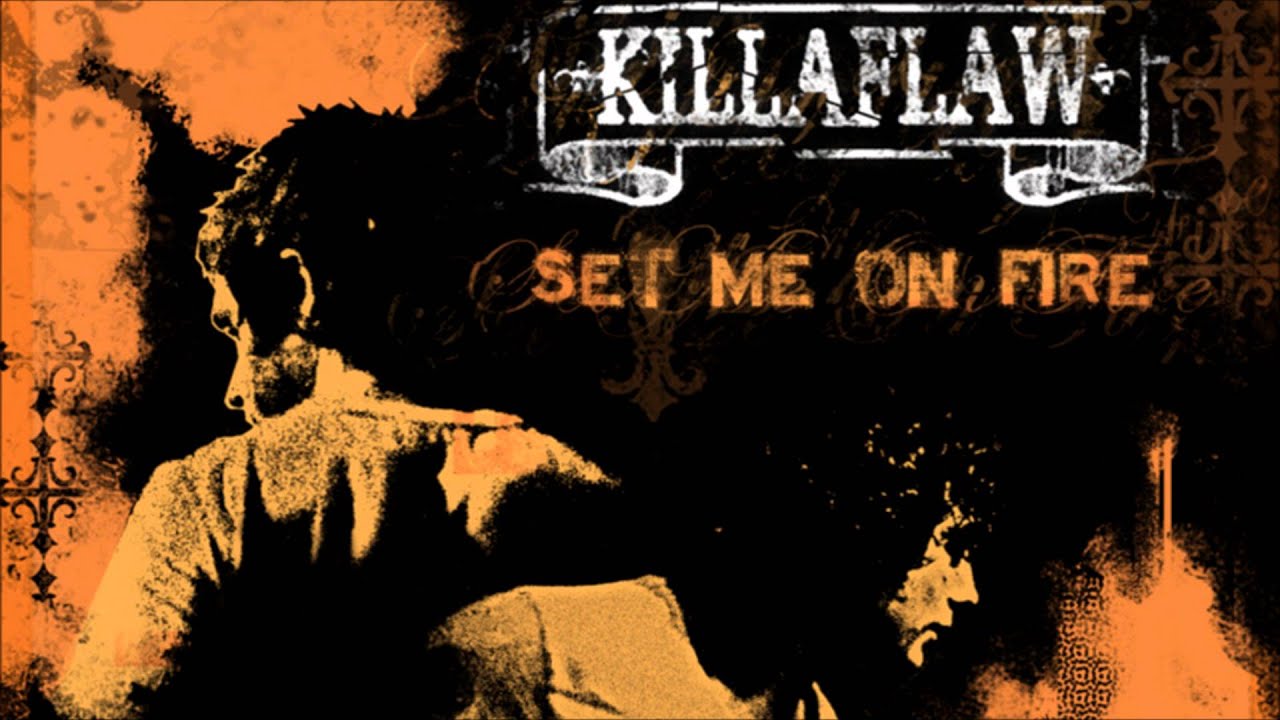 In the first follow up to my reflection on my time in the music industry, I talk about late 2008 and the amazing experience it was.
OK, so if you've read the previous instalment in this saga, you'll know how I took a break from my full-time career and took a punt as a music industry pro. A tough experience, but generally a fun one.
October 2008 - Recap
Killaflaw were doing fairly well. We had just released a record (something I'd never imagined doing in my lifetime). It was a statement of commitment, if nothing else. We agreed with the band that we'd invest and a significant part of that investment is to make records. So, that's what we did.
As the demo of 'Revolution' had received reasonable airplay; XFM, RevolutionFM and Radio5Live in the UK (with gushing reviews from Eddy Temple-Morris, Martin Coogan (Mock Turtles musician and Steve Coogan's Brother), and Tom Robinson respectively, we felt that we had a killer tune to put out.
So, we started the process of doing just that. The music was in decent shape, well, certainly the title track was. What we needed was additional music to make the record something more than just the tune you could freely listen to on MySpace. Andy rustled up a remix, which wasn't bad at all and we threw on a radio edit, which was probably cheating. We also threw on a tune called 'Holy Fuck', probably as the proper B-side on the release. More on that tune later.
Anyway, when you release a record (in 2008) you still have a leg in the past, which means the production of mechanical copies of the music, i.e. CDs. To release those, you need factories and of course someone to make your product look attractive.
Above is the final cover art for the single release of 'Revolution'. The design was provided by a certain Drew Bellis, who we roped in early doors, as he got the band and our ethics and designed art perfectly fitting. He is also a Scouser, which smoothed some of the journey. He was also a bit like Peter Saville, in that he was the last to the party when it came to delivering his material. That said, as an early Killaflaw collaborator, he was incredibly important.
OK, so we have music, we have artwork. We need distribution. Say hello to CD Baby. Back in 2008 there were still very few outlets for independent music and even fewer eager distributors, but I was able to convince CD Baby to take us on. This had benefits; it meant that we could distribute CDs (as the name would suggest), but also as a fringe benefit, they also circulated music on the emerging digital channels, where you got a bit of pay for each play or download.
Don't get excited, it was fractions of pennies per play or sale and the CD shipping became a real pain in the nuts quite quickly - we bought 1000 hard copies of 'Revolution', all uniquely numbered and they were delivered to my flat. 1000 CDs is a lot, when you have nowhere to store them, no matter how proud you are of your creation.
I had to start dealing with the sales, which were modest generally, but each needed taking a payment for and then shipping out manually. It was a ball ache and over a decade later, I still have a good couple of hundred physical copies in my possession, despite a grand giveaway at a large UK festival some two years after the release.
Anyway, we were all pleased with ourselves; we had made a record, it had been played on the radio (the primary motivations for many acts across the entire history of modern music), so we wondered what to do next...
Holy Fuck
That's right, if you read back, we had a B-side tune on that release called 'Holy Fuck'. I received an email late one night from a US radio station, seeking permission to play that track. I of course said "Yeah!". It turned out to be a New York based black music station who told me they played it a few times and got listeners messaging in claiming "there's no way that singer is a white guy!" - such is the blues quality and appeal of the front man Benn. This is a fact.
I was thrilled by the crossover and at that point it probably first occurred to me that Killaflaw wasn't simply an electro act. It was an electro / rock / blues / punk / whatever you want it to be act.
On that basis, we figured...
A break!
Yep, we all went away and felt pretty pleased with ourselves. Meanwhile, the release of 'Revolution' had made a name for itself.
Eddy Temple-Morris declared it his XFM demo of the year 2008. Rob Swire (Pendulum front man) declared it a wicked tune. We were getting heavy attention from so called 'taste makers' and peers of the time. It's fair to say we were in a good place.
Sales weren't great of the record, simply because the cost of sale was so high. That didn't really matter though, as we were all over the radio and attracting the attention of DJs, fellow bands and ultimately record labels and concert promoters.
It did get us invited to a number of (what we thought were) high profile concerts in the UK, as well as the occasional appearance on TV. We did shows such as 'In The City' in Manchester, various shows in the band's hometown of Liverpool and also a good few gigs down London way.
We had Christmas off. That said, on Boxing Day, Benn sent me a voicemail (yep) recording of a tune that he recorded simply on his acoustic guitar, with grainy vocals, which set us on a brand new path entirely.
Before that though, we had a discussion and agreed to release a new / old record in its own right. Yes, you guessed it - 'Holy Fuck'.
More on that in my next post.
2009 was the year we started to up our game, had a number one hit and began properly attracting the attention of the industry, as well as other bands...